Hunter-gatherer resilience in northern Kenya
Using Resilience Theory and Environmental Archaeology to investigate how cycles of climatic change shaped fisher-forager strategies in northern Kenya over the last 12,000 years.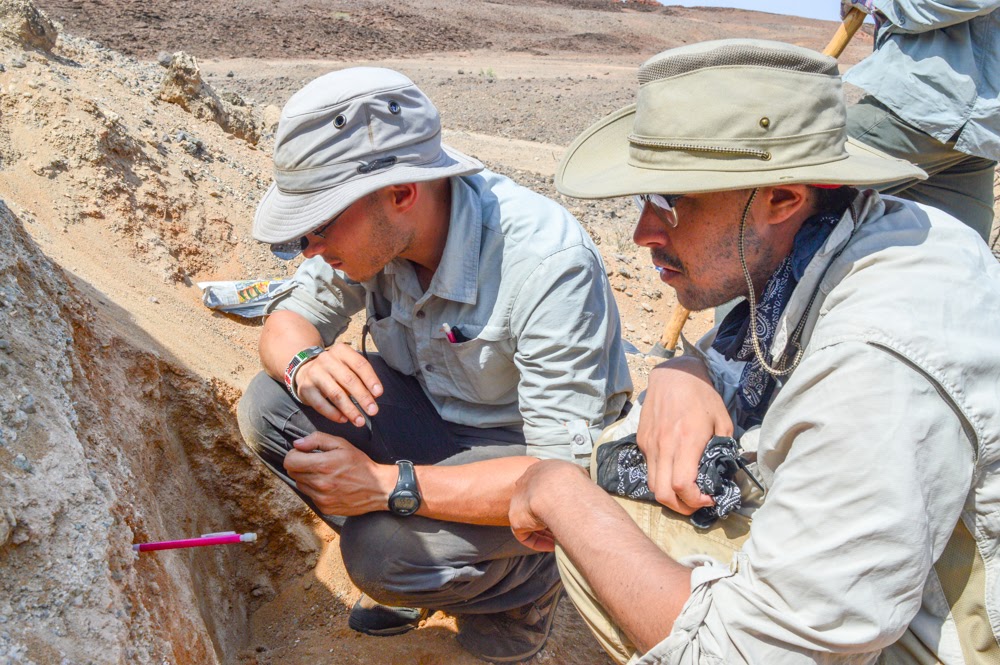 Fisher-forager resilience at Lothagam Lokam
Lothagam Lokam - West Lake Turkana, Kenya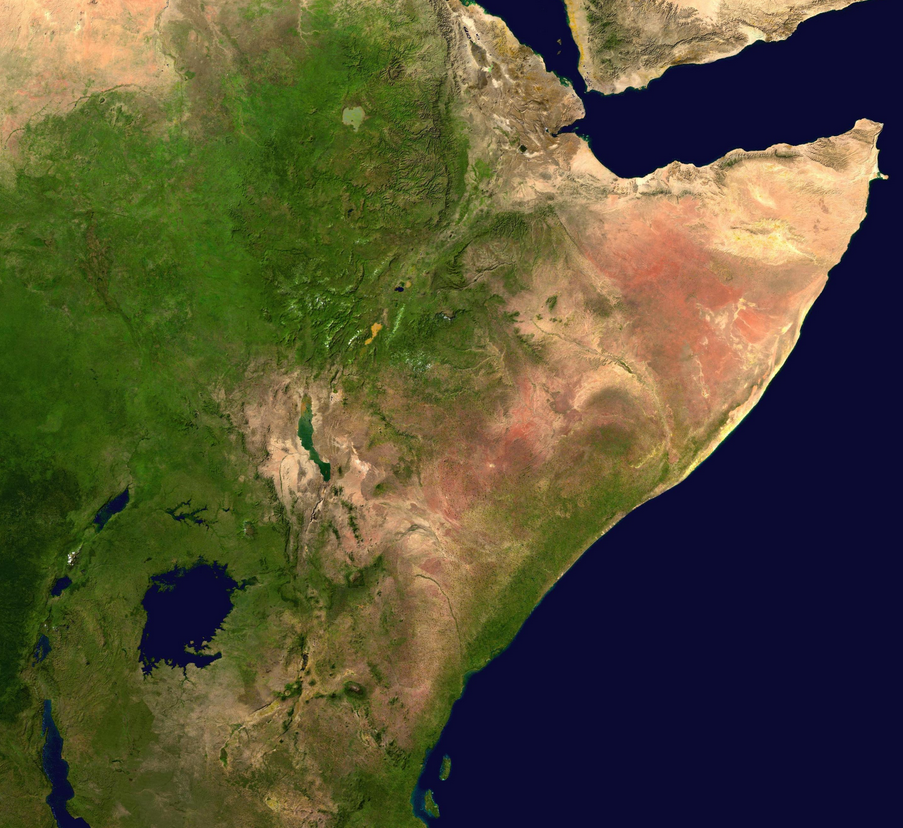 11,000 years ago, increased monsoonal rainfall across eastern and northern Africa fueled the expansion of mega-lakes, river systems, and savanna grasslands. Fisher-hunter-gatherer lifeways emerged and thrived during this "African Humid Period" or "Green Sahara" phase of African prehistory.
Over the next several thousand years, these lifeways were tested by a series of rapid climatic fluctuations, culminating in a shift to extreme aridity and desertification around 6,000 years ago.
Research at Lothagam Lokam
Community level responses during the African Humid Period had major impacts for African prehistory. Some groups adopted lifeways focused on herding domesticated cattle and caprines, and the pastoral economies eventually became central to the livelihood of millions of people. Other groups moved to more reliable Nile and Niger Rivers, where the rise of agricultural communities eventually led to the rise of complex civilizations. The drying of the Sahara led major migrations of populations to the south, remodeling the linguistic and genetic makeup of the continent. While we see the end results of these processes, we do not understand what led different groups to make different choices.
My excavation project in the Lake Turkana Basin of northern Kenya is focused on the site of Lothagam-Lokam. Lothagam-Lokam is a unique site that preserves a sedimentary record that spans the complex climatic fluctuations of the African Humid Period. Within this 3.5m sequence of Holocene beach sands, shell beds, and gravels, are several archaeological horizons, each containing artifacts and animal bones that reflect hunter-gatherer lifeways through time. With funding from the Wenner-Gren Foundation, our interdisciplinary team was able to conduct archaeological surveys and excavations at the site in the summer of 2017.
The project's aims are to develop a high resolution record for the environmental changes that people living at the site would have experienced, and to see how these fisher-forager populations responded, or failed to respond, to those changes. As lifeways around Lake Turkana are once again imperiled by climate change and increasing aridity, understanding the outcomes of similar processes in the past provides both important insights into the human cost of climate change, and clues as to the kinds of strategies that may prove more resilient in the present.
The Lothagam Lokam site (also known as the Lothagam Harpoon Site) is located on the western paleo-shore of Lake Turkana in northern Kenya. The site is ridge of beach sands or "tombolo" that formed between the basalt and sandstone ridges of the Lothagam formation. These ridges would've made the Lokam site a protected cove with easy access to shallow and deep-water fishing.
Rich aquatic and terrestrial opportunities attracted fisher-hunter-gatherer groups to the site.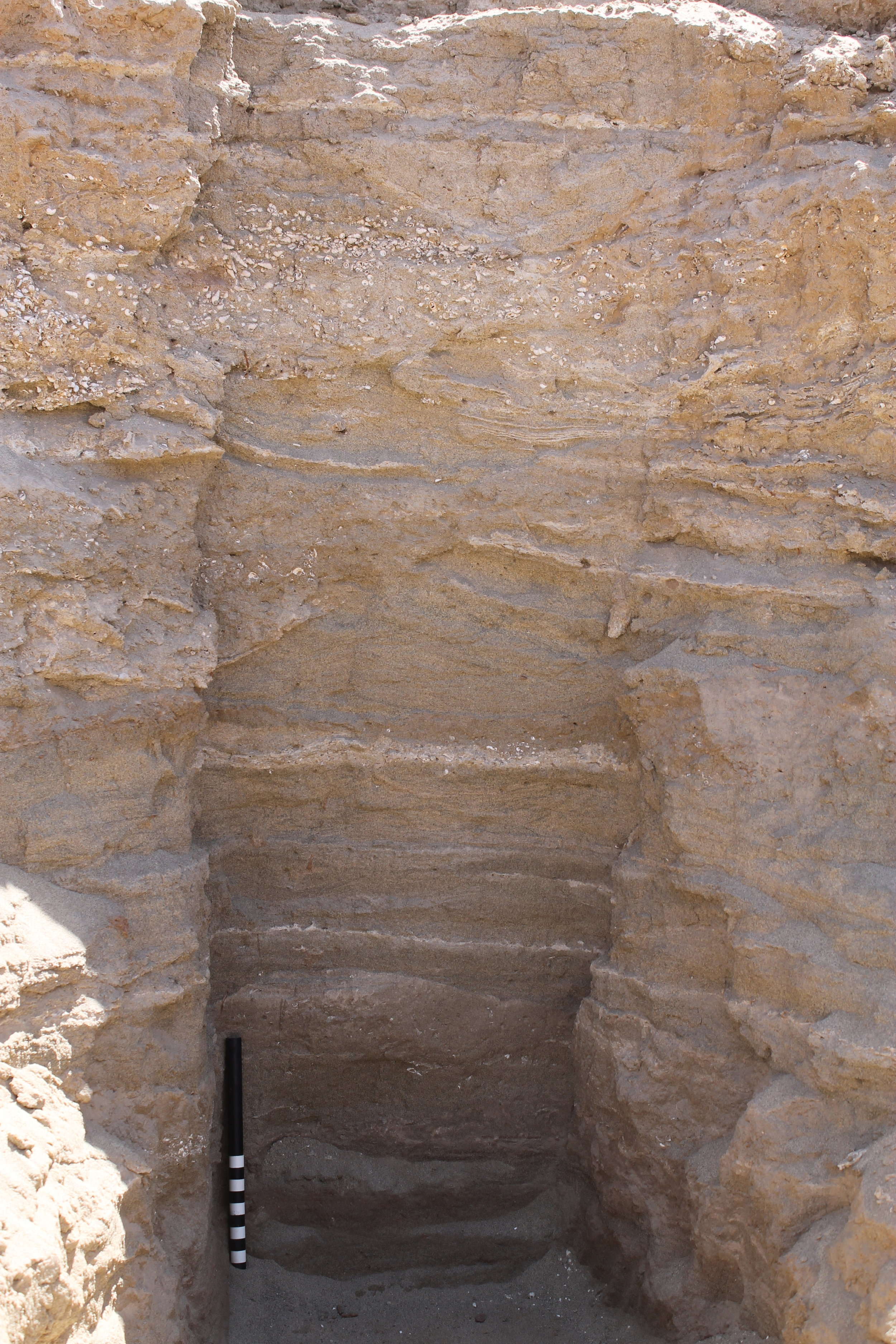 As climate changed over the last 12,000 years, it would have affected the availability and diversity of resources available for human communities. But the interaction between climate and ecology is complex, and we don't yet understand how fluctuations in rainfall affected life at Lothagam-Lokam. To this end we use "geoarchaeology" to study the sediment levels to reconstruct environmental conditions through time.
In 2017 we exposed two profiles that span the AHP (pictured left). These reveal a much more complex and dynamic environmental history for Lake Turkana than has been established so far.
In cooperation with Dr. Michael Storozum and Dr. Annett Junginger, we are using a diverse array of approaches including isotopic analysis, elemental composition analysis, and traditional sedimentology. We are also dating the deposits with radiocarbon to help develop a high-resoution chronology for environmental change, and linking local changes with major regional climatic shifts.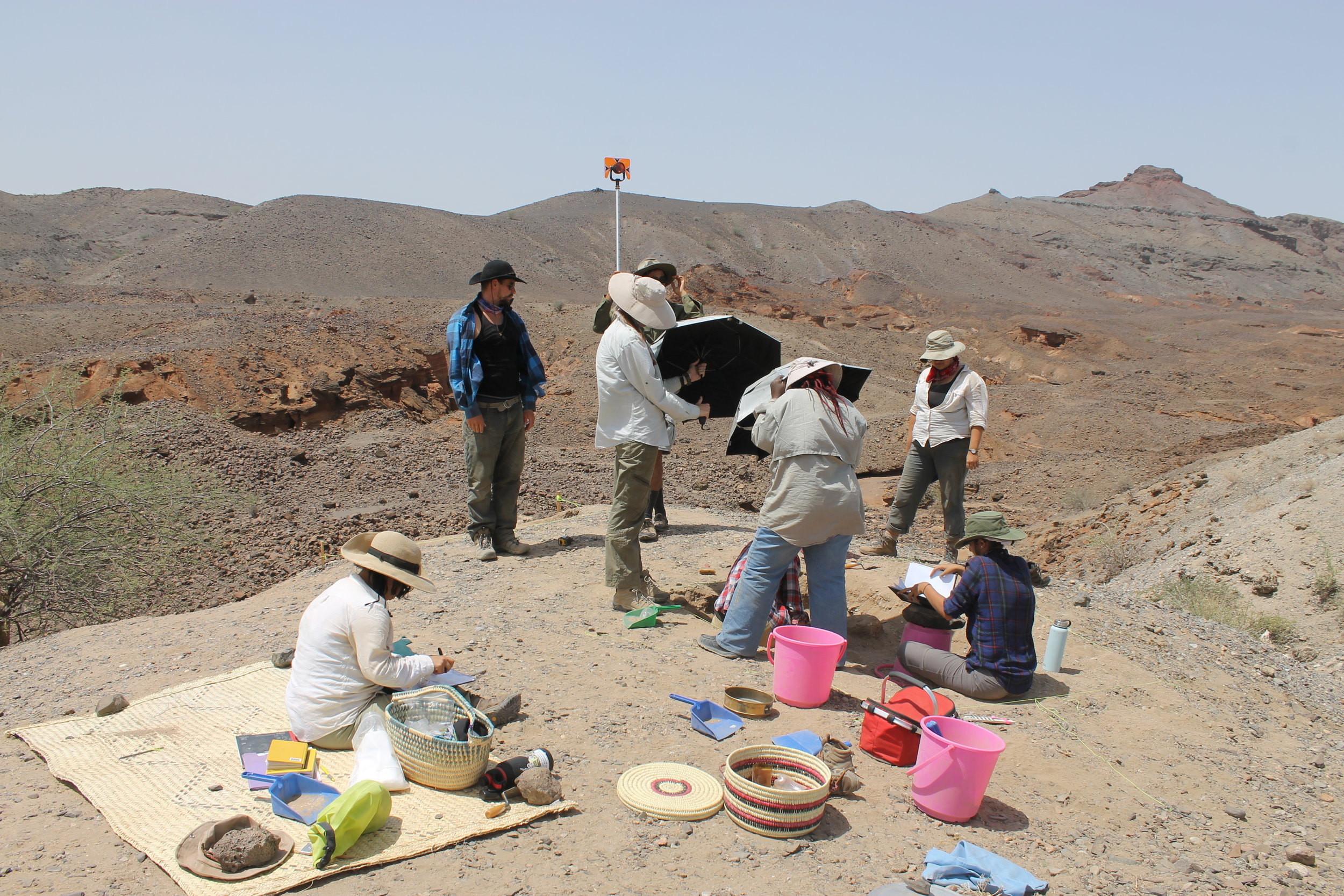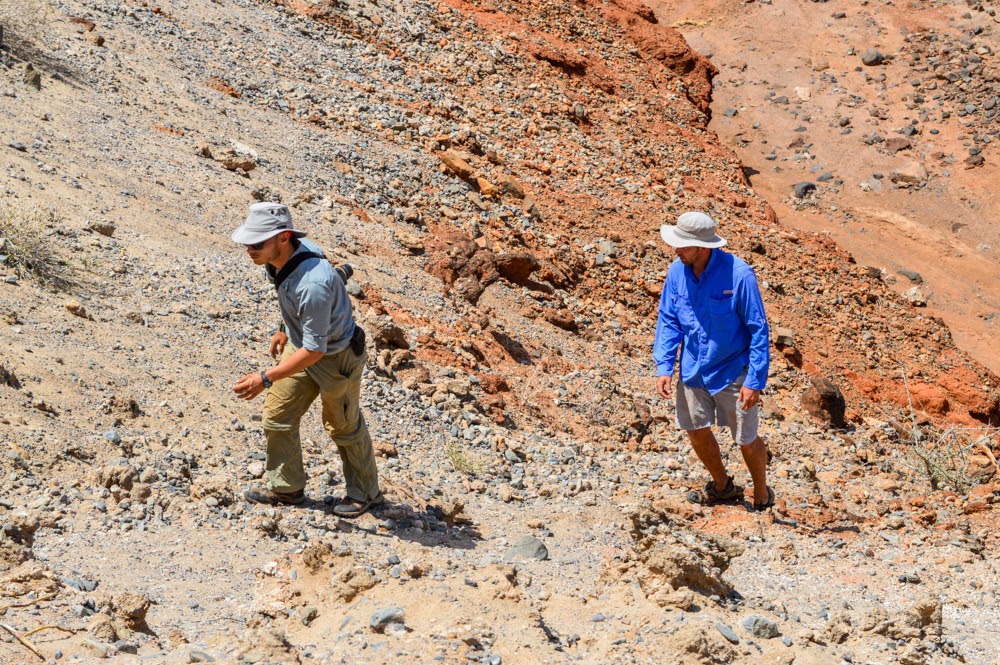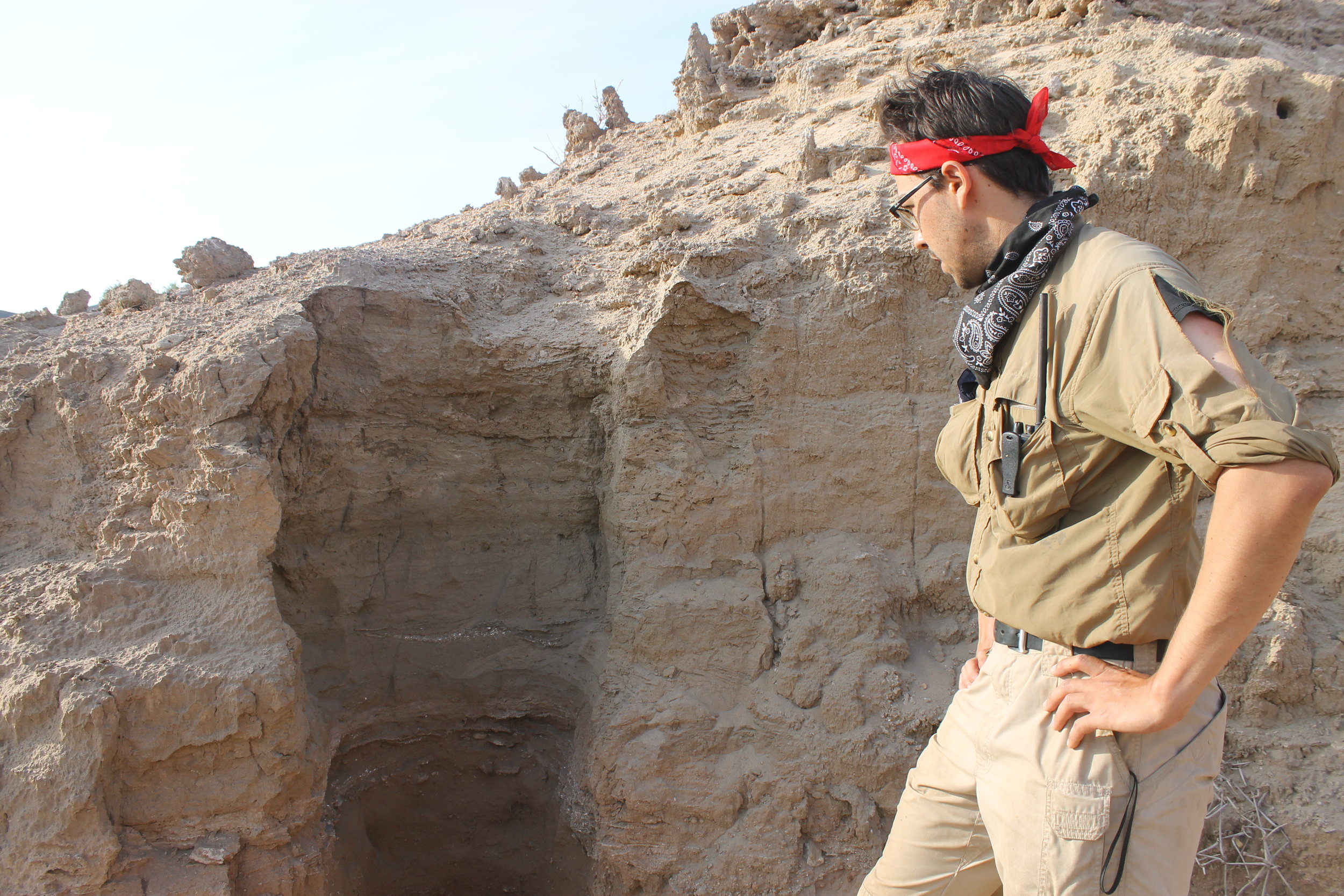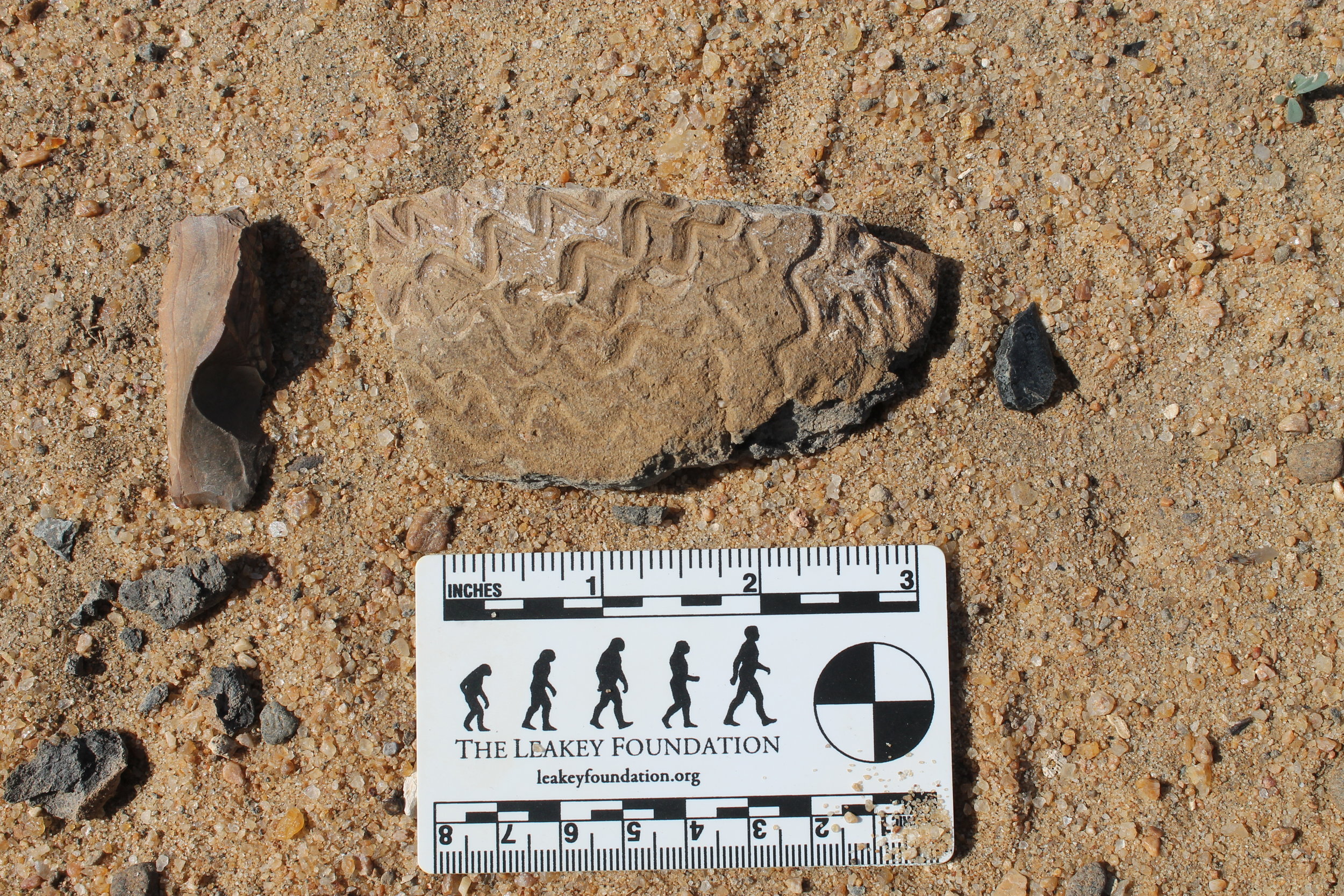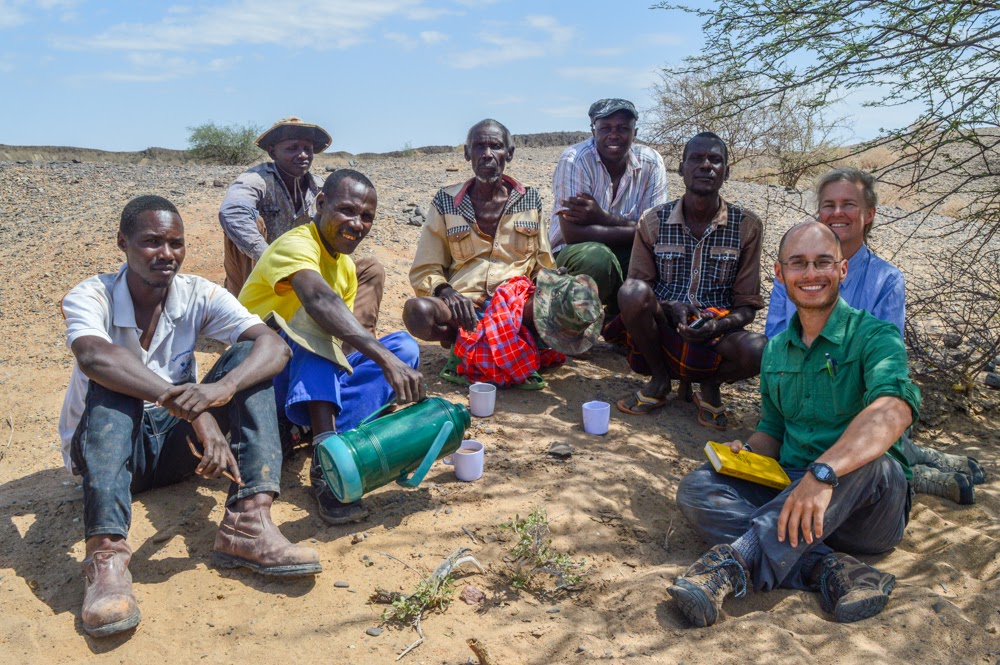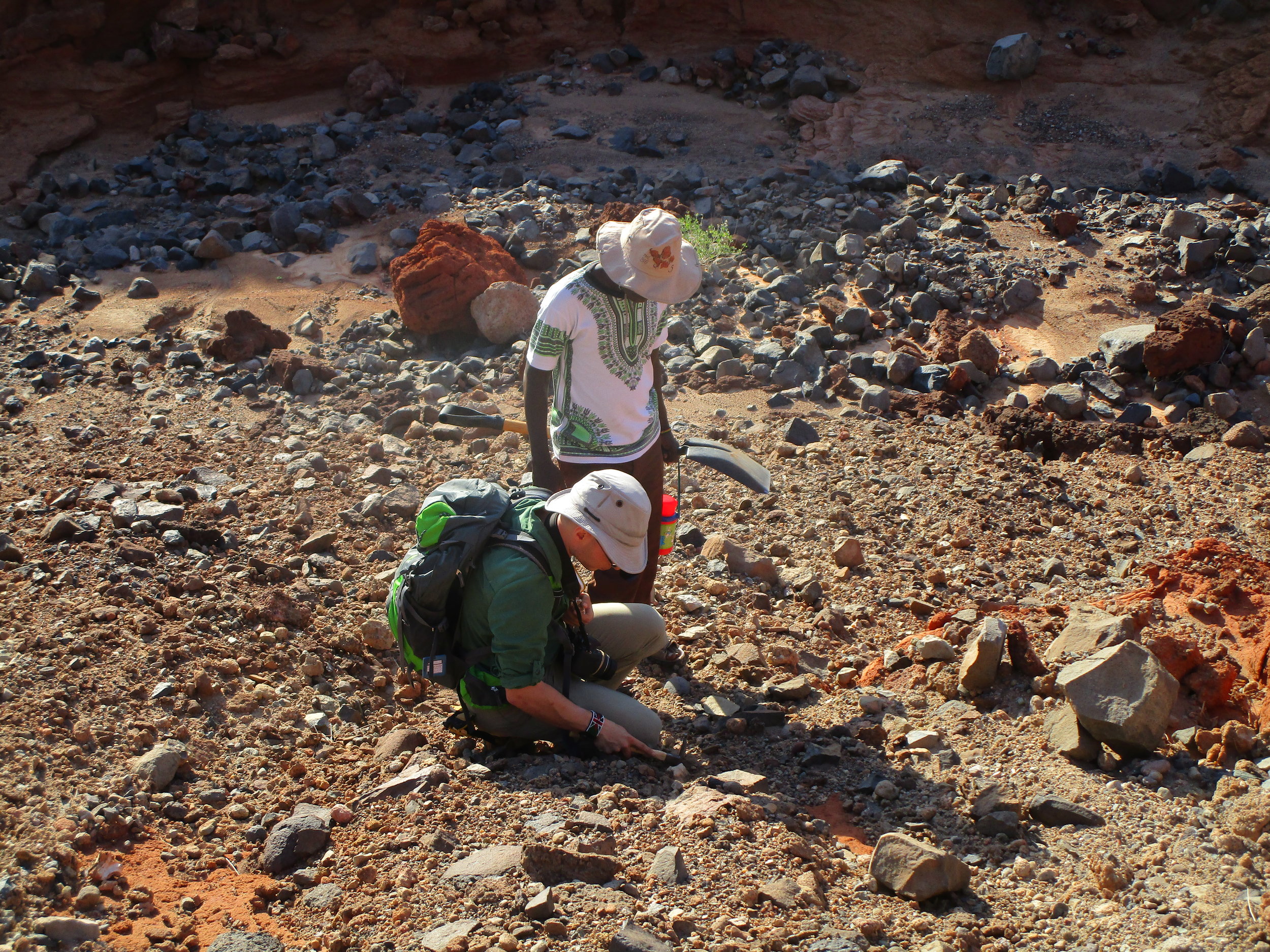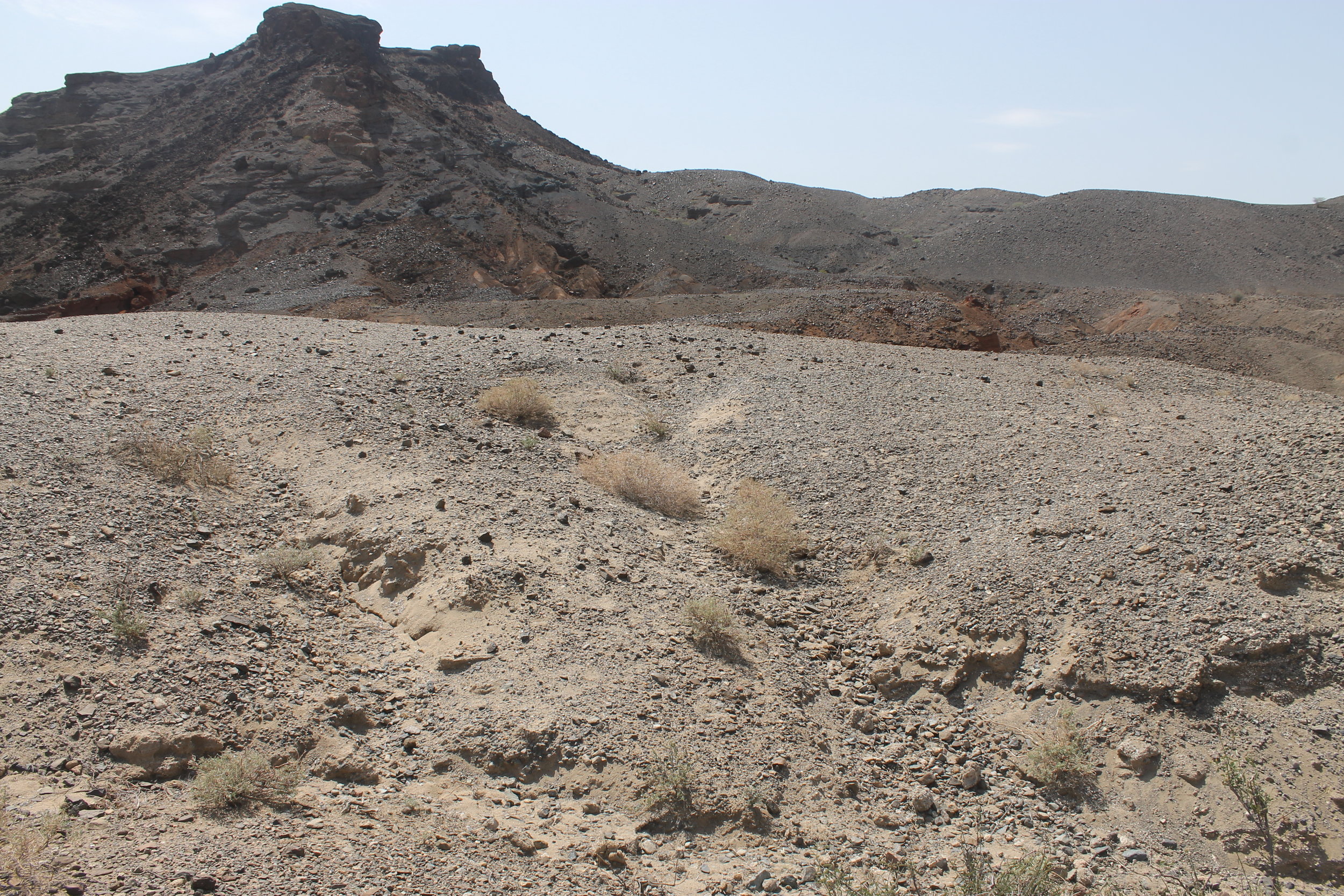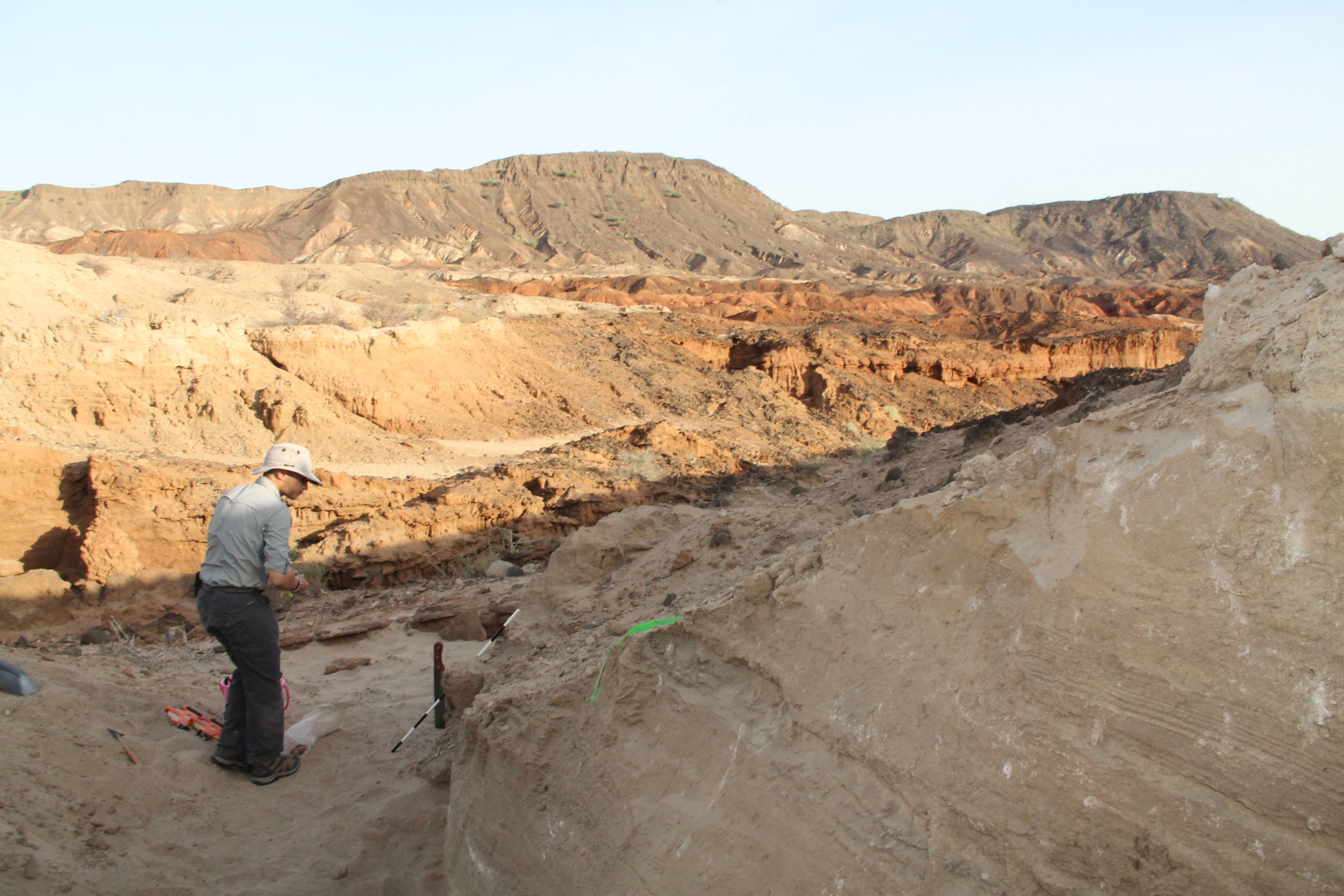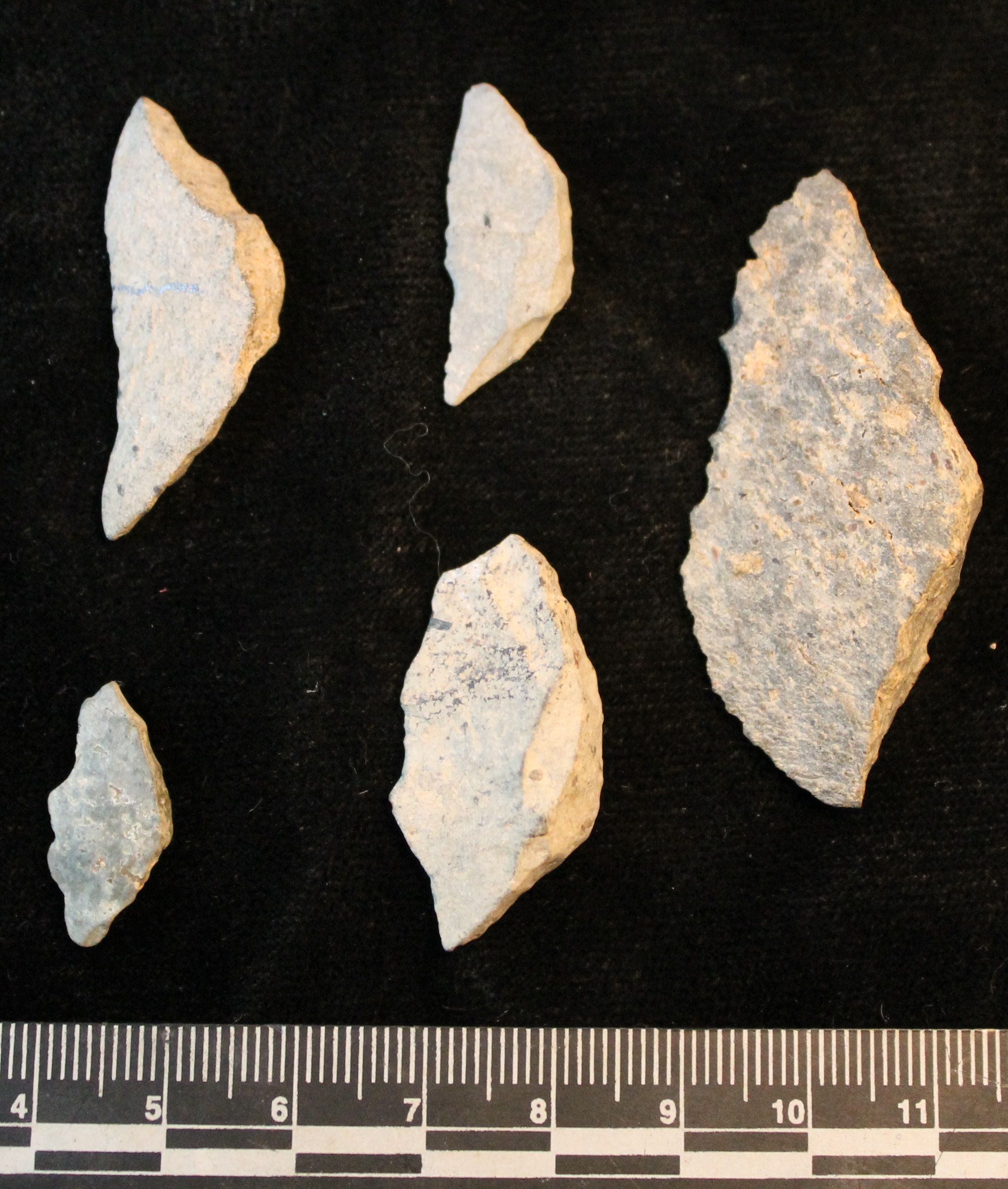 As anthropologists, we are not only concerned with climate change but how societies responded to it. Luckily, early fisher-hunter-gatherers left behind abundant evidence of their economic strategies and lifeways in the form of stone tools, animal bones, and pottery.
I am conducting a detailed lithic analysis on the stone tool assemblages from the original 1960's excavations and newly excavated material to determine if there is evidence of technological change through time.
Using technological analysis, I will be able to determine if people responded to environmental changes through intensifying existing strategies, or remaining flexible in the face of a changing resource base.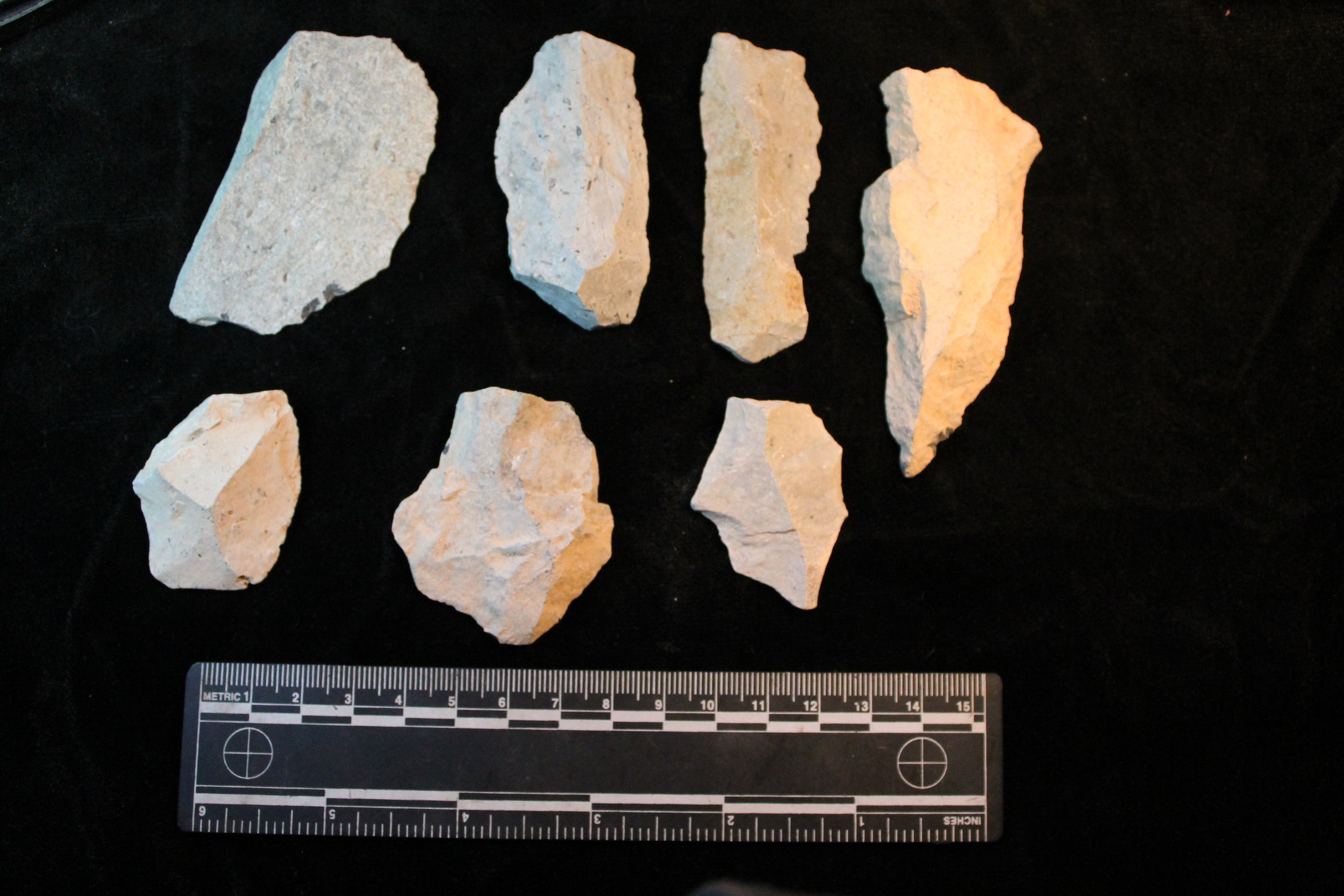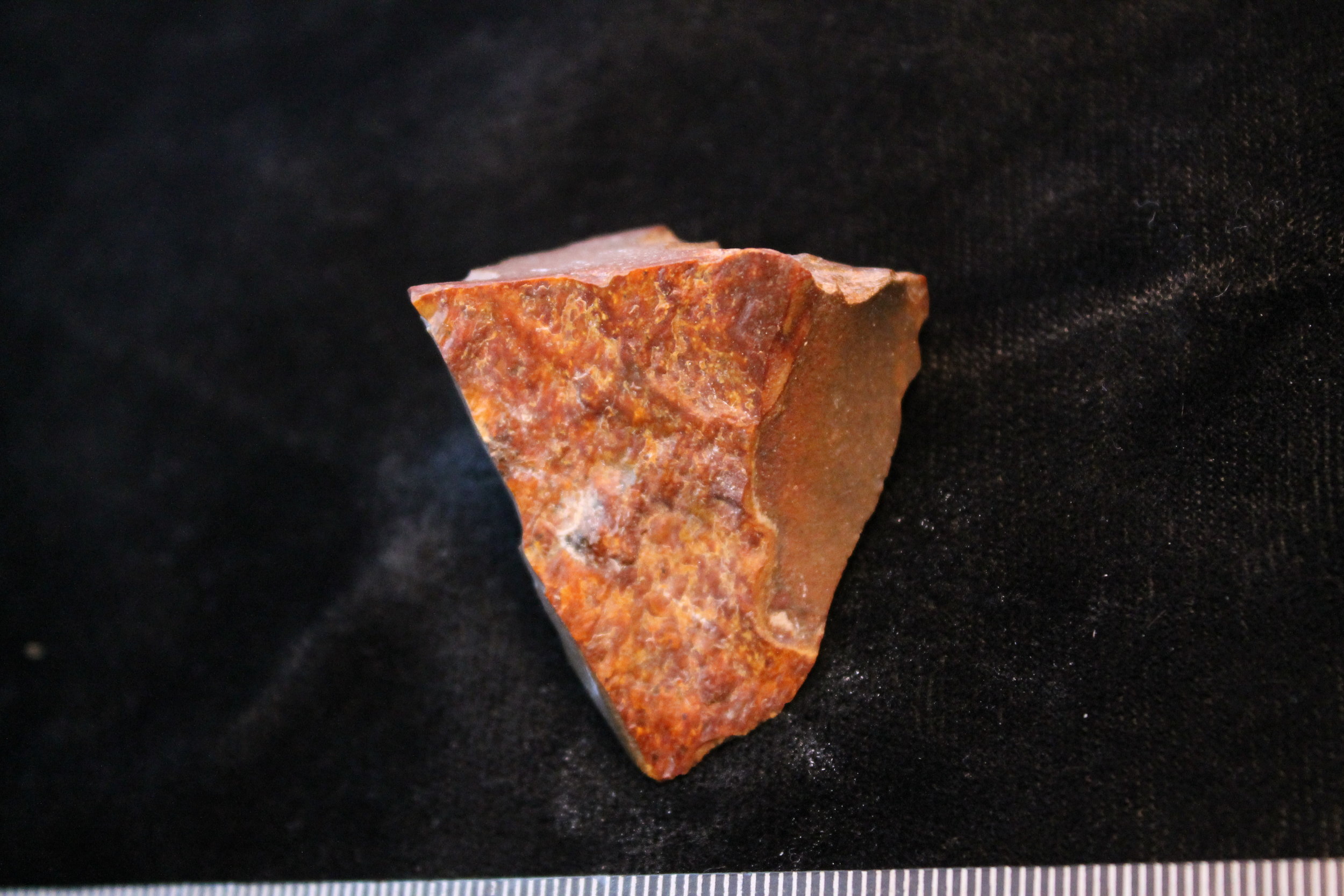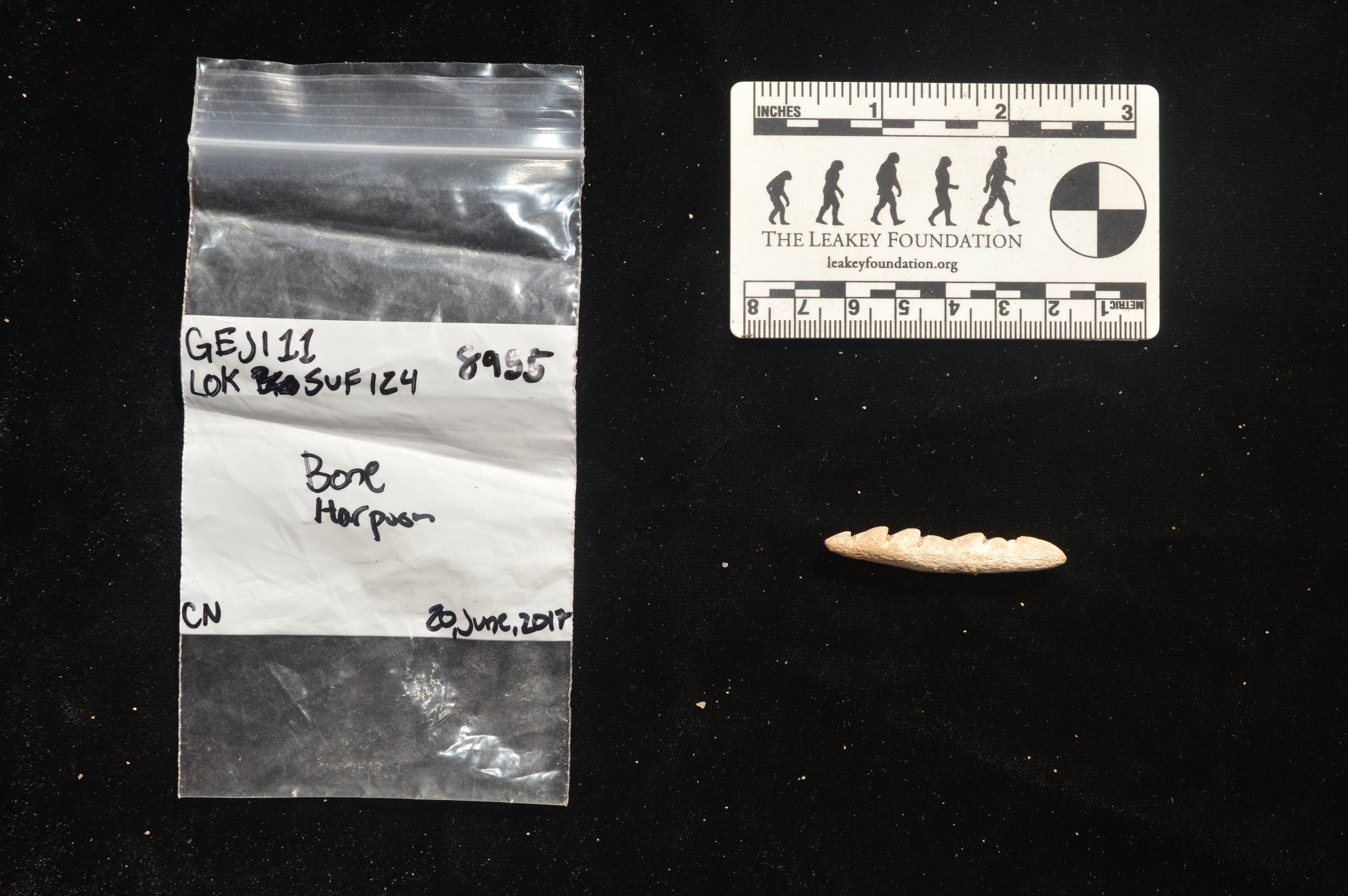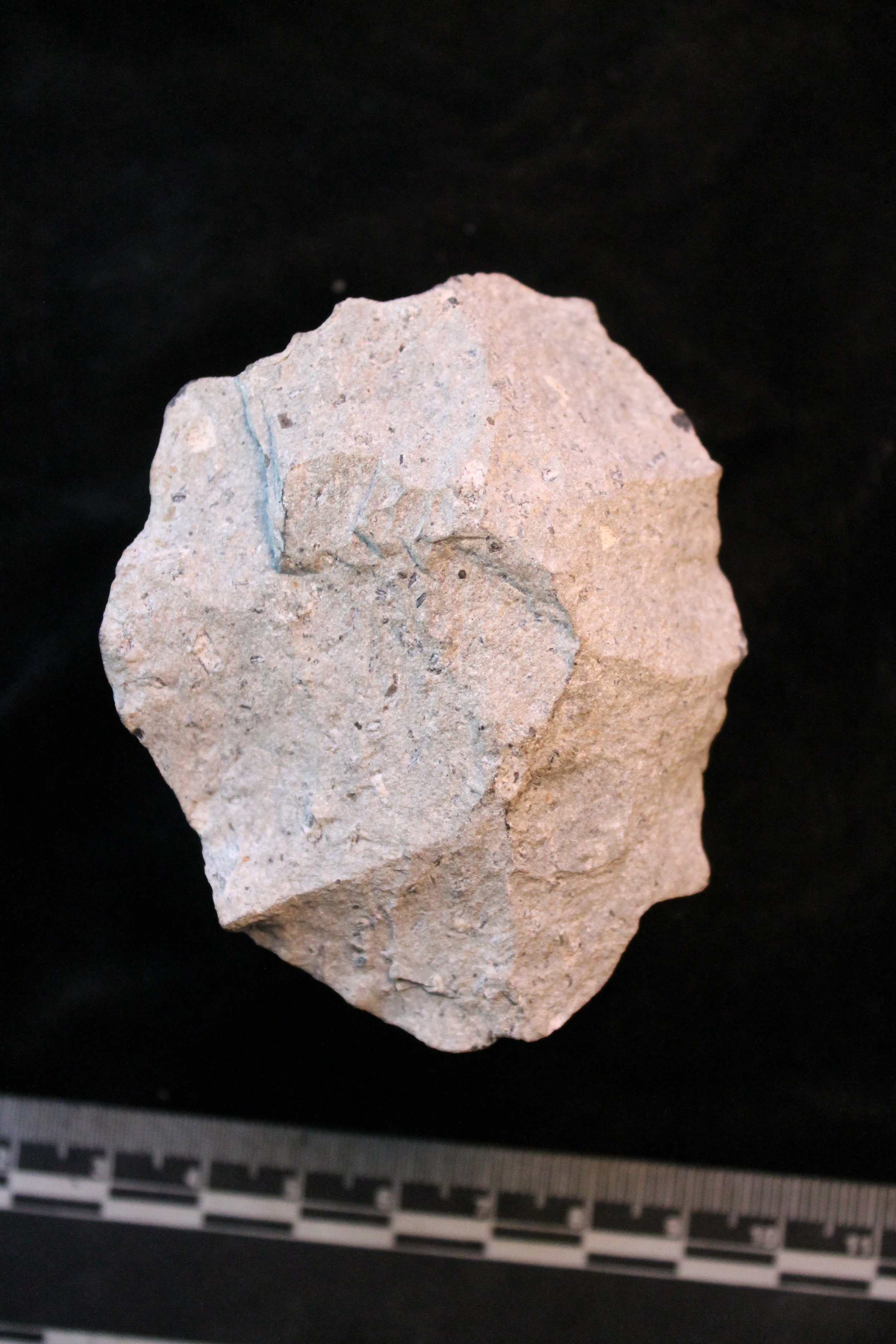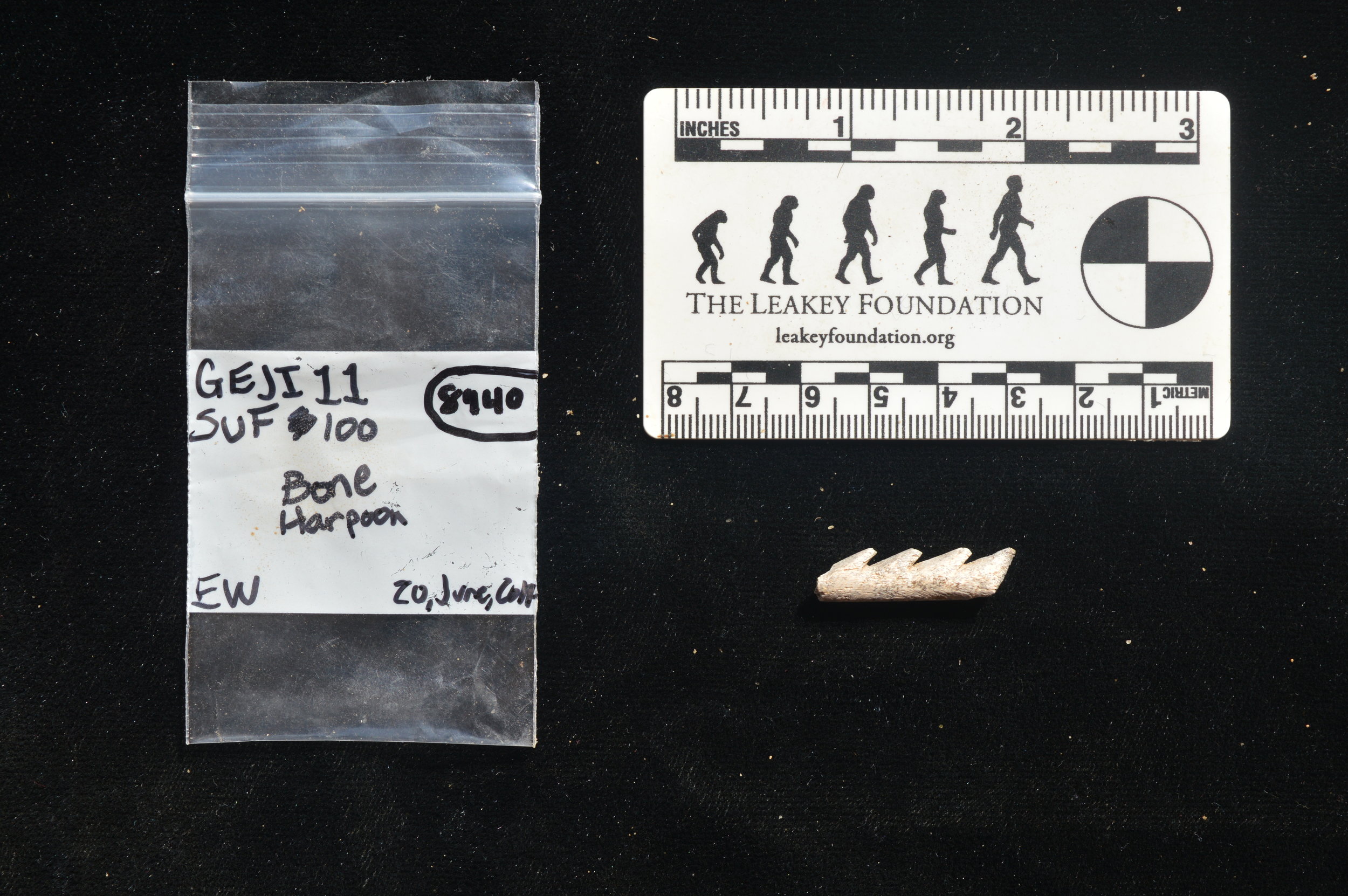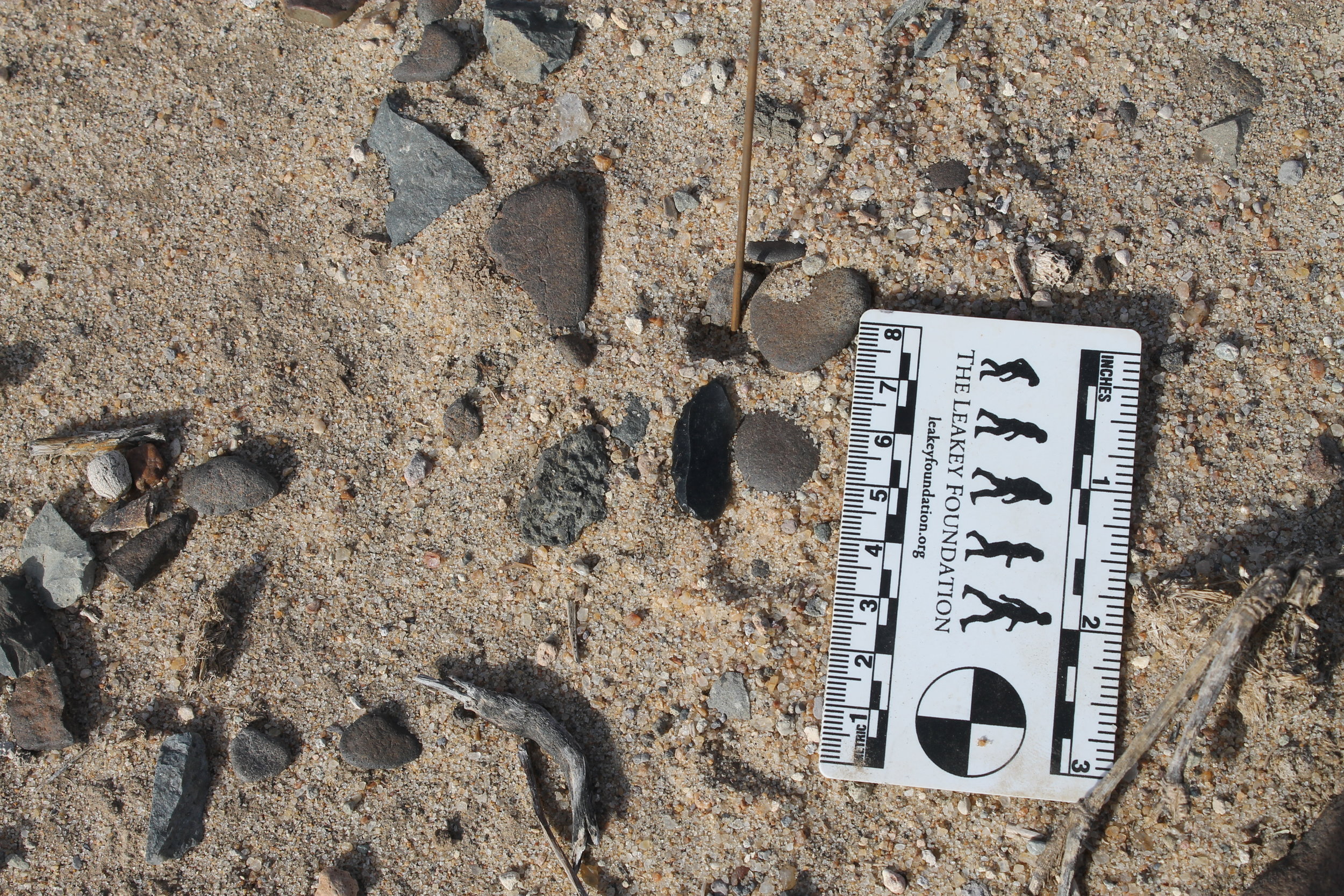 Bioarchaeology
Early excavations by Dr. Lawrence Robbins produced numerous burials of the hunter-gatherer groups who lived at Lothagam Lokam. As aridity and erosion in Turkana increase due to modern anthropogenic climate change, the true extent of the mortuary deposits at the site are becoming clear. Project bioarchaeologist Dr. Elizabeth Sawchuk identified dozens of archaeological burials that were being exposed by surface erosion and led bioarchaeological salvage excavations at several of the most at-risk sets of remains. These excavations are contributing to one of the largest samples of human remains known for this time period in the region. They are also a tangible reminder of how modern climate change is threatening the archaeological record.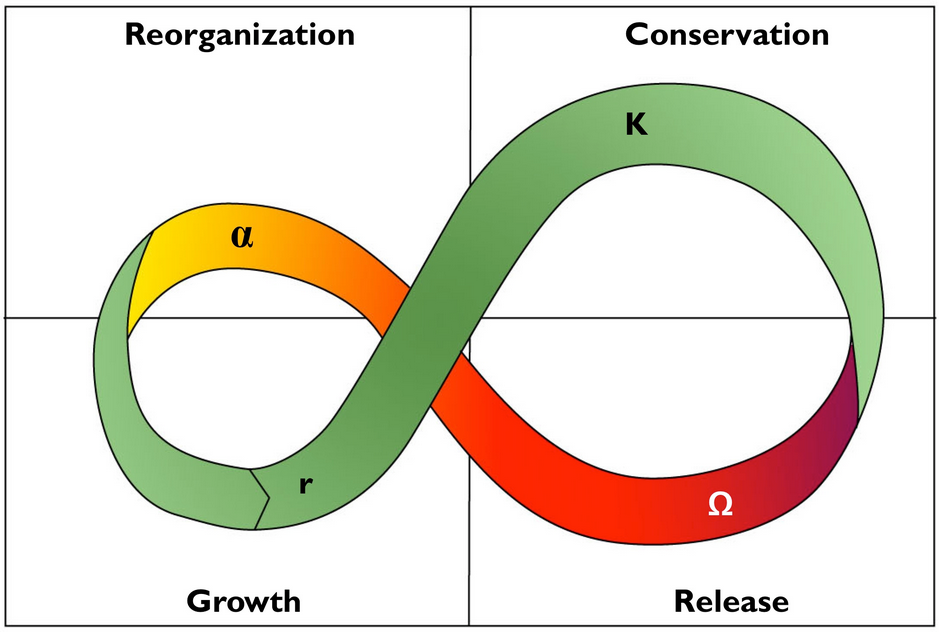 Resilience Theory (RT) offers a way to think about cultural change as an ongoing process that depends on community-level decision making. When faced with environmental change, societies can choose to conserve and intensify existing strategies, or rapidly re-organize to remain economically flexible.
The sequence at Lothagam Lokam allows us to analyze a long "chain" of resilience cycles through the Holocene. Peoples economic choices shaped cultural values and practices over thousands of years, and ultimately conditioned community-level responses to major climate change at the end of the AHP, when rainfall rates fell and Lake Turkana shrank by up to 50%.
The team
Research at Lothagam Lokam involves an international and interdisciplinary team of scientists.
Projector Directors: Steven Goldstein and Elisabeth Hildebrand
National Museums of Kenya Collaborators: Emmanuel Ndiema, Purity Kiura, and Cecilia Ngugi
Geoarchaeologists: Michael Storozum, Steven Goldstein
Bioarchaeologist: Elizabeth Sawchuk
Faunal analyst: Anneke Janzen
Micropaleontology: Annett Junginger
Isotopic specialists: Kendra Chritz (human remains) and Anneke Janzen (fauna)